On this page Avo, the Founder of One Human Community, recognizes every Human Being of compassion who contributes his or her time, skills or other resources to One Human Community's support group.
My sincere thanks to: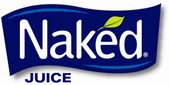 Naked Juice for its generous support of 2015 FREE Toys And Warm Clothing For Christmas giveaway: you amazed us!
Leslie E. for giving of her time to help unemployed individuals look for jobs Online.
Anything L.A. Magazine for being good friends.
M. and J. Schuster for giving away their children's old toys. (They brought a lot of joy to impoverished children last Christmas!)
North Hollywood restaurant (that wishes to remain anonymous) for a surprise food delivery. (Several families received a surprise dinner!)
Humanist Church and Rev. Enrich for helping spread the word about One Human Community.
Jay M. for managing One Human Community's Website.
Elizabeth C. for helping me handle the many e-mails we receive.
One Human Community extends its sincere thanks to these corporate sponsors who share our vision and commitment to our community: